We've made placing aproviden order with us as easy as possible. In general, you'll follow the same steps when ordering most items (with a few tweaks here and there). This article will helpful information on what you need to do and the topics listed in the catalog.
Step 1  Add item(s) to your shopping bag
Go to the item page and choose your preferred color, size, quantity, and personalized information (if applicable);
Once all options are chosen, click "ADD TO BAG". Meanwhile, you can also pick some matching products and add them to your shopping bag.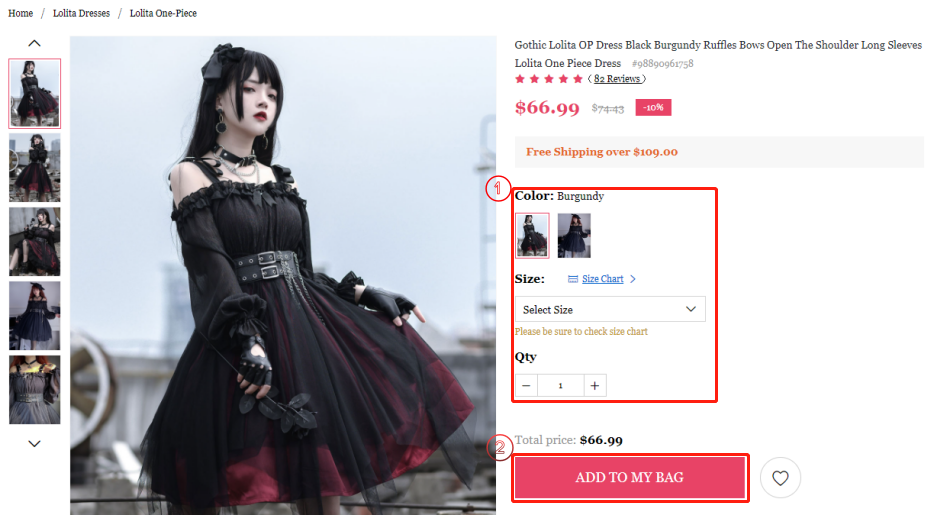 Step 2  Checkout when item selection is complete
Go to your shopping bag to review the item(s) selected. Make sure you have chosen the correct color and size.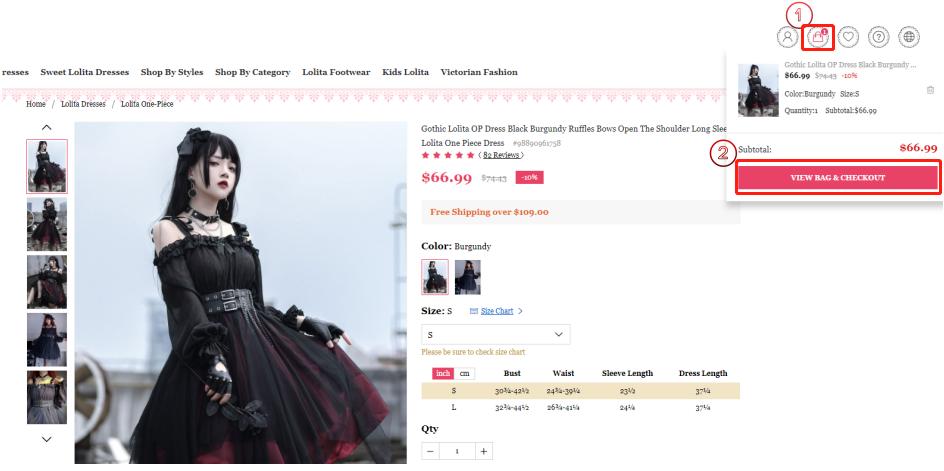 You can also make some modifications if necessary:
• click "Edit" to make changes to the selected options.
• click + or - sign to change the quantity of the item.
• click "save for later" if you want to remove an item from your shopping bag and add it to your Wishlist.
Once you've reviewed and made all needed modifications, click "CHECKOUT" to move to the checkout stage.

Step 3  Log in your Lolitashow account.
Choose "Sign in" if you already have an account on our site;
Choose New to lolitashow 
to " Register" with your email account otherwise.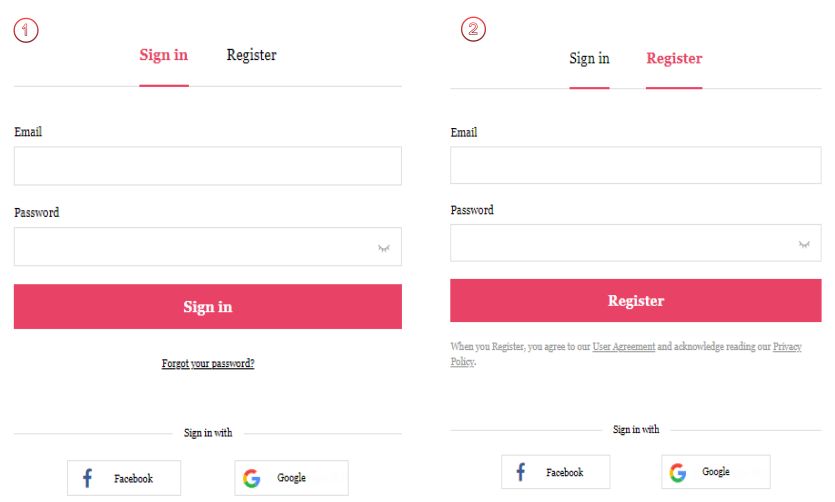 Step 4  Fulfill the information
• Event Date
Once on the checkout page, you'll need to provide your event date if you have one.
Please Note: The event date is a reference for us to complete your order instead of a promised arrival date
• Shipping Address
Fill in your shipping address or select one from your shipping address book.
• Shipping Methods
Choose your preferred shipping method.
Shipping Insurance offers premium protection and safety for your valuable items during the international shipping process. We'll reship your package immediately at no extra charge if it's reported lost or damaged.
You can also uncheck the service in this section if you don't need it.
• Payment Methods
Choose your preferred payment method and fill in the payment information (if applicable).
• Use of Coupon and Points
If you have a coupon enter the coupon code or selected coupon that has already been bundled to your account in the "Use Coupon Code" box and click "APPLY".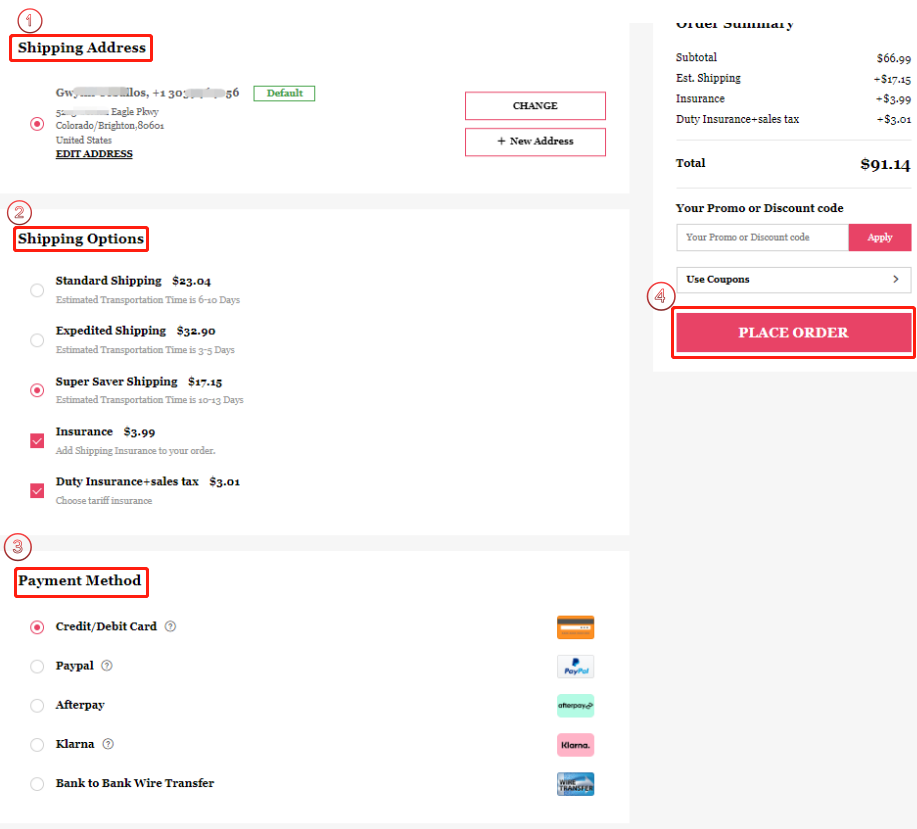 Step 5   Submit your order
Once you have completed the four steps above, then click "PLACE ORDER" and complete your payment.
After Ordering
Once you've placed your order and completed the payment, you'll be emailed a confirmation once we have received your payment. Orders will not be processed until payment has been accepted.  If you believe your payment has arrived but it still shows unpaid, please contact our customer service team with your transaction history, we will be happy to help you solve the problem.